Habib's guitar playing is characterized by unique features, he tunes the instrument according to the pentatonic scale and plays on open strings as one would on a kamale n'goni . His vocal style is intimate, relaxed and evocative . He composes and arranges all songs , singing in English, French and Bambara .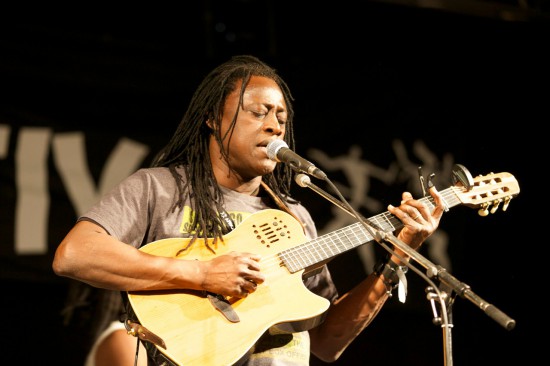 Habib Koite was born in 1958 into a musical family . In 1982 he graduated from Bamako National Institute of Arts and a few years later he formed his band Bamada with a group of childhood friends .
The name " Bamada " is a nickname for residents of Mali's capital Bamako, and the word means roughly" in the crocodile's mouth ."
Habib's guitar playing is characterized by unique features, the vocals are soft and intimate with varied and modulated rhythms and melodies. He combines different styles and creates a kind of all- Malian music that reflects his own open interest for all kinds of music . Together with his band Bamada Koite has released a number of successful and critically acclaimed albums , appeared on The Late Show with David Letterman and in major magazines such as People and Rolling Stone . In recent years, Habib and his band has performed over 600 concerts in such far away places as Japan, Australia, Brazil and Kazakhstan. In 2014 his new album Soo was released where the likes of Toumani Diabaté and Bassekou Kouyaté will participate as guests.

Photo Galleries
Habib Koite (Mali) appears on the following photo galleries:
Gallery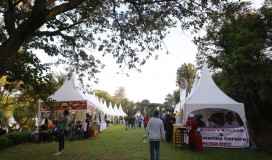 Videos
Habib Koite (Mali) appears on the following videos:
Video
Habib Koite - Fatma
Past Events
Habib Koite (Mali) has performed on the following Selam events: