Albums
Ethiocolor (ET) performs on the following Selam Sound albums:
Album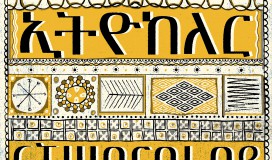 Photo Galleries
Ethiocolor (ET) appears on the following photo galleries:
Videos
Ethiocolor (ET) appears on the following videos:
Video
Selam Festival Sthlm 31/10 2014
Video
Selam Sounds new release: Ethiocolor
Past Events
Ethiocolor (ET) has performed on the following Selam events:
The group consists of eleven musicians and dancers who mix music from different parts of Ethiopia and use traditional instruments like Kirar (a kind of lyre), washint (flute) and kebero (drums). The instruments are amplified and rearranged in a modern version where the music and the dances create a multifaceted picture of Ethiopia's rich musical heritage. The new album was recorded in the Selam studio in Addis Ababa, and produced by Swedish musician and producer Andreas Unge. Get ready for Eskista de lux!