Seminarium: Konferens om kulturens roll för demokrati!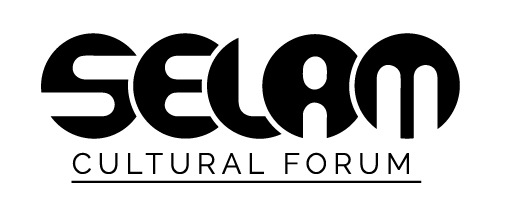 tisdag 25 augusti 2015
/
/
Tags:
A conference about the current state of the culture sectors of selected countries in Africa with the presence of representatives from Swedish, Ethiopian, Kenyan, Gambian, Senegalese, Zambian and Nigerian cultural institutions, organizations and governmental administrations.Opening speaker is Swedish minister of culture & democracy Alice Bah Kunke.
Selam is very pleased to invite this  pan-African delegation of representatives of governmental cultural administrations, institutions, NGO's and interest organizations to participate in a half-day conference on the topic of African culture sectors and their role in development work and development projects, as well as in organized group study visits. The trip to Stockholm is part of a pre-study project facilitated by Selam and funded by SIDA (the Swedish International Development Cooperation Agency).
During a four-day visit to Stockholm hosted by Selam, they will meet Swedish colleagues and representatives of the Swedish Ministry of Culture, the Arts Council, the Swedish Institute, Stockholm Culture House, Copyright Collecting Society, amongst many others.
Panel:
Maurice Mwande Okoth (Kenya), President of the Music Copyright Society of Kenya (MCSK), one of East Africa's most prominent institutions in copyright issues.
Fidelis Duker (Nigeria), Regional Secretary General of The Federation of Pan African Filmmakers (FEPACI) and the leading pioneer in the film industry Nollywood.
Helen Asfaw (Ethiopia) Program Director för Selam Ethiopia. She has a Bachelor degree in economics, public administration and development management, and a Master degree in social work. She has immense experience in the areas of social change development programs in Ethiopia.
Julia Kaseka (Zambia), founder of Modzi Orbitz, an event company and a cultural platform which aims to strengthen the Zambian culture sector.
Hana Al-Khamri (Sweden), journalist, founder of the nonprofit organization The Yemeni Salon. Hana has also completed a study of the relationship between Egypt's culture sector and democratic development of Selam's behalf.
Emma Emitslöf (Sweden), project coordinator for Selam's international projects.
Osiel Ibáñez (Sweden), executive producer for Selam Sweden.
Wednesday  16 September  08.30 am – 12.30 pm
Dieselverkstaden, Marcusplatsen 17,  Sickla
Attendance: Free entrance,application by notification via email no later than 7/9 to barbara@selam.se