Selam to Liberia with Mapei and Sister Justice

onsdag 12 april 2017
/
/
Tags:
By the end of April, Selams project leader Mam Foon will together with Swedish artist Mapei and DJ Sister Justice travel to Monrovia, Liberia! On the set in Monrovia, the artist duo will participate in the conference Liberian Youth Peace Building Conference and perform live together with local artists downtown Monrovia! 
The activities during the conference constitutes the second phase of the project, as Liberian participants from the conference visited Stockholm in March to prepare and network with Swedish participants who are now travelling to Monrovia.
During the Liberian Youth Peace Building Conference, that take place April 25th-26th, Selams project leader Mam Foon will perform a full-day workshop focusing on intercultural communication and graphic design. The project in Monrovia will mark Selams first ever initiative located in Liberia, which Mam is highly looking forward to:
– It feels incredibly exciting to participate in such an important conference and for Selam, who works with a variety of international capacity-building projects, it is always important to expand our network and our connections with the African continent and to contribute to the positive development that young people are actively co-creating at the moment, says Mam Foon.
Apart from Mams workshop, DJ Sister Justice will conduct a DJ-workshop for young people, and Mapei will lead a workshop together with local rappers. For Mapei, whose mother is of Liberian descent, this journey will be her very first visit to the country:
– This is the most major event in my life thus far – going to the motherland. I have a strong connection to the Liberian culture thanks to my mother, so I will feel right at home. I will enjoy and explore. I bet it will be more than a dream come true.
The project is conducted in collaboration with the Swedish Embassy in Monrovia, the Folke Bernadotte Academy and Accountability Lab. 
Read more about artists
Artist
Singer/Rapper
Artist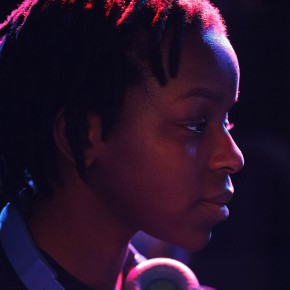 DJ/VJ