Selam to Vietnam med Kristin Amparo!

tisdag 18 november 2014
/
/
Tags:
In late November, Selam together with singer Kristin Amparo and musicians Andreas Unge and Emmanuel Hailemariam embarks on a shorter tour to Vietnam!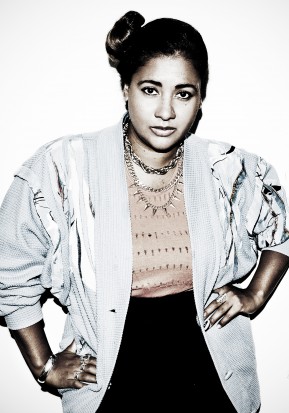 On location in Hanoi and Ho Chi Minh City Kristin Amparo with her band will perform at the on going European Music Festival, as well as conduct workshops together with Vietnamese music students. During the week in Vietnam Selam's project manager Johan Egerbladh Eurenius through the Swedish Embassy in Vietnam will also participate in the event "Innovative Sweden" and meet key persons within the music industry to promote future musical exchanges between Sweden and Vietnam.
The tour in Vietnam will be Selam's first project ever on the Asian continent, something the organization's director Teshome Wondimu looks forward to.
– We are always curious about other countries' musical range and hope to find a longer cooperation between Sweden and Vietnam. We want to continue our efforts to internationalize Swedish music and culture, showcasting Sweden's great artists to new continents, says Teshome Wondimu.
The Swedish Embassy in Vietnam will organize the event "Innovative Sweden" in Ho Chi Minh City during November. The purpose is to celebrate 45 years of diplomatic relations between the countries, and demonstrate Swedish innovations and through dialogue with policy makers, industry, academia and students get innovation and creativity to sprout in Vietnam. Selam's cooperation with the Embassy of Sweden in Vietnam becomes a natural part of "Innovative Sweden" when music first, can be considered as an innovation in itself, and spur creativity in other areas.
– Cultural exchange increases countries' understanding of each other. I look forward to Selam coming and examine the possibilities for future musical collaboration between Sweden and Vietnam. It will be a building block for the relationship to Vietnam, not only for the joy and possibilities as a musical collaboration provides but also for the ripple effect that I think it creates, says Camilla Mellander, Swedish Ambassador to Vietnam.
For Kristin Amparo, who this summer has been climbing the charts in Sweden with hit after hit, the visit to Vietnam is a great opportunity:
-Experiencing Vietnam has been a personal dream for me for the longest time! For me as an artist, this is a unique opportunity and I'm really looking forward to meeting a new type of audience who do not know me already, says Kristin Amparo.
Here are the concert dates:
November 28 Conservatory of Music (Ho Chi Minh City)
November 29 Workshop on Soul Academy (Ho Chi Minh City)
December 1 Youth Theatre (Hanoi)
The project is a collaboration between Selam and the Swedish Embassy in Vietnam.