Kristin Amparo till Angola, Kenya & Etiopien med Selam

måndag 30 maj 2016
/
/
Tags:
Den 7 juni åker Selams Osiel Ibanez tillsammans med högaktuella Kristin Amparo och musiker på  en kortare turné med stop i tre afrikanska städer: Luanda, Nairobi och Addis Abeba!
First stop är Svenska Ambassaden i Luanda, Angola, där Selams produktionschef, Osiel Ibáñez håller ett seminarium om "Diversity Management within the creative sector – from Theory to Practice", som dagen efter följs av mottagning och nationaldagsfirande på svenska ambassaden med framträdande av Kristin Amparo och band. Fredag 10 juni blir det konsert med Kristin Amparo på klubben "Miami Beach" i Luanda, där  även Irina Vasconcelos från Luanda uppträder under samma kväll.
Lördag 11 juni reser gänget vidare från Angola till Kenya, för en konsert på klubben"The Tribe" – last stop är Addis Abeba med konsert på Ethiojazz legenden Mulato Astatkes klubb, African Jazz Village på Ghion Hotel måndag 13 juni!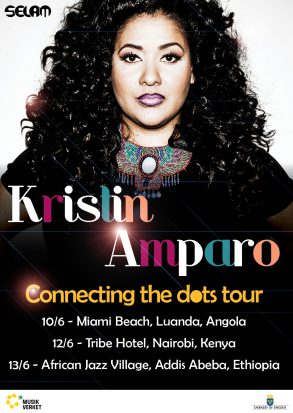 Medverkande
Kristin Amparo, sång
Carl Greder, bas
Jens Elford, guitarr
Jonathan Westling, trummor
Osiel Ibáñez, turnéledare
Turnén är ett samarbete mellan Selam, ambassaderna i Luanda och Nairobi, samt Selam Ethiopia. Turnén ingår i "Connecting the Dots", ett internationellt samarbetsprojekt med stöd från Musikverket.
Read more about artists
Artist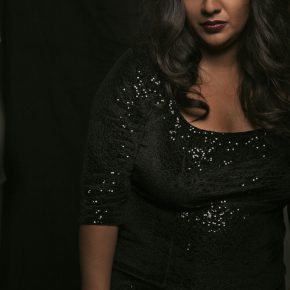 Singer
Read more about the project
Project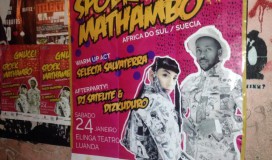 Lusaka, Zambia