East Africa tour with Daniel Lemma, Etzia & Hot This Year Band

tisdag 11 april 2017
/
/
Tags:
Between April 27th and May 3rd, the Swedish artists Daniel Lemma, Etzia & Hot This Year Band embarks on a short tour in East Africa, including concerts and workshops in Addis Abeba, Ethiopia, and Kampala, Uganda!
The tour kicks off on April 28th in Addis Abeba, with a concert at ethiojazz icon Mulatu Astatke's legendary jazz club African Jazz Village at Ghion Hotel. The next coming day, April 29th, Daniel Lemma,Etzia & Hot This Year Band performs at the Swedish embassy's residency in Addis Abeba.
On Sunday, April 30th, the tour makes a pit stop in Uganda to perform at the renowned Blankets & Wine festival in Kampala. The crew will then make its way back to Addis Abeba for one last concert and a production workshop with Daniel Lemma, Etzia & Hot This Year Band and the Ethiopian rapper Senay Mekonen. The workshop takes place at our Selam Studio located in the heart of Addis.
Tour dates:
28/4 – African Jazz Village, Addis Ababa
29/4 – Embassy of Sweden, Addis Ababa
30/4 – Blankets & Wine, Kampala
2/5 – Selam Studio, Addis Abbaba
Participating musicians:
Patrik "Partillo" Alexandersson
Etzia
Lars Törnblom
Anton Müller
Daniel Lemma
André Karlsson
The tour is realized through the support from the Swedish Arts Council and is a collaboration between Selam, Selam Sounds, Blankets & Wine, African Jazz Village and the Swedish embassy in Addis Ababa.
Read more about artists
Artist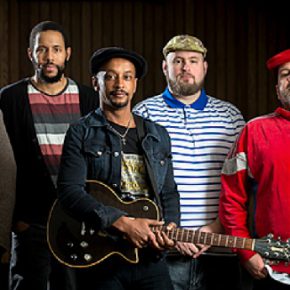 Musicians
Artist
Musician