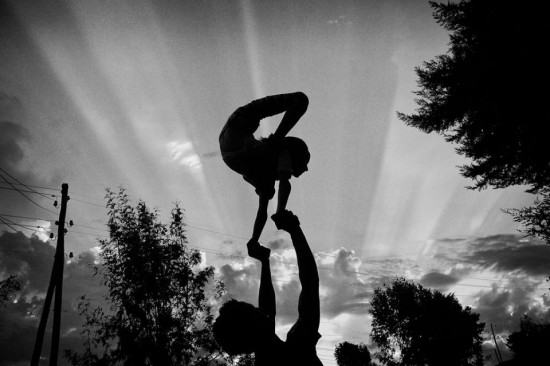 Circus Debere Berhan was established in 1998 as the first Ethiopian circus working with disabled people.Their performances is an eclectic mix of circus, music and drama conveying different social issues, creatively combined with Ethiopian culture.
Circus Debre Berhan comes from the city with the same name in Ethiopia. They were founded in 1998 and are the first professional circus in the country. Their mission is to promote culture-compatible circus arts and foster the holistic development of the youths they train. The circus' goal is to help these youths move toward a future as socially responsible citizens.
Circus Debre Berhan has been performing an amazing feast of acrobatic entertainment in the Ethiopian town of Debre Berhan since 1998. But what really sets the troupe apart is how they have embraced messages of social importance, their vision of culture, and their employment of physically disadvantaged and deaf performers.
They takes an active social role in the community, incorporating social messages about violence towards women and HIV prevention into their performances alongside traditional stories and circus arts. The Circus is also becoming a center for cultural exchange and sharing of knowledge with performers from around the world, as well as providing a place for young people to develop useful skills and personal confidence. in 2013 Circus Debre Berhan cooperated in the production called CARGO Angeredsteatern in Sweden.

Photo Galleries
Circus Debere Berhan (ET) appears on the following photo galleries:
Gallery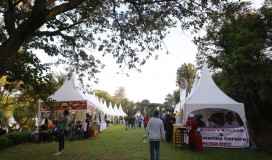 Past Events
Circus Debere Berhan (ET) has performed on the following Selam events: