In memory of Alemayehu Eshete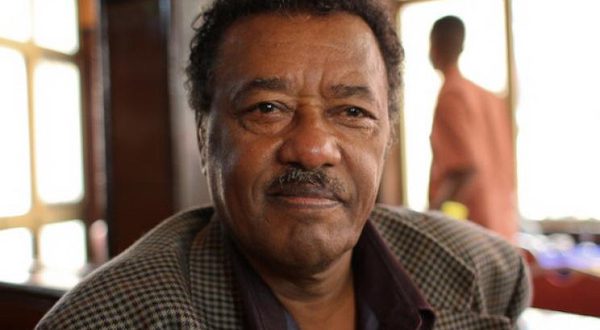 fredag 3 september 2021
/
/
Tags:
Earlier today the news that Alemayehu Eshete passed on yesterday September 2 due to complications from a heart disease. Selam's communications officer Nathan Hamelberg reflects on his importance and passing.
For a long time, Eshete was one of the main reasons for young Ethiopians to get into the music business. He was born in 1941 in Jemma, Southwest of Addis Abeba, but as soon as his jazz and soul came out, he rose to national fame and scored his first hit with "Seul" in 1961 that got extensive air play. He co-founded the Alem-Girma Band with the singer, composer and musician Girma Beyene in the seventies. Many of those recordings were virtually impossible to get hold of for decades until repressings started to surface and his music started to reach new audiences. His music started to get played by new generation of artists in Addis. There's hardly a single compilation with a retrospective of Ethiopian popular music that doesn't feature Eshete's music. If you ever took a cab ride with an Ethiopian taxi driver, chances are you've heard songs such as "Alteleyeshegnem", "Temer Lije", "Tchero adari negn", "Eruq yaleshew", "Temeles" or "Telantena zare" pumping from the car stereo.
In recent years, his songs were sampled by hip hop artists and producers such as Erick Sermon, K'naan, Oh No and Madlib, and by the turn of the millennium already his tunes started to appear on mixtapes on the hip hop, house and rare groove scenes in New York and London.
For us at Selam it's a true icon that has been lost. He visited Sweden on several occasions, our founder Teshome Wondimu played with him early in the nineties at the culture center in Alvik and six years ago, a dream came true when we had the opportunity to present a huge audience with a taste of the James Brown of Ethiopia and a legendary performance at the Culture Festival at Gustav Adolf's Square in central Stockholm. Eshete reached people of all generations in Ethiopia, the Ethiopian diaspora and beyond.
A great voice has fallen silent, but his music lives on. Listen to that treasure today already.