Selam & Fatima goes Sweden@Rwanda 23-25 September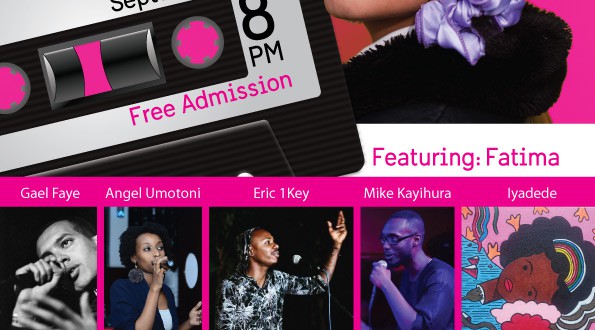 måndag 21 september 2015
/
/
Tags:
Selam has been invited  to join the Sweden@Rwanda team, bringing interesting artists and to be part of the workshop layout. We are very happy to announce that we are coming to Kigali with none other than the fabulous singer Fatima and her multitalented sis Amie Bramme Sey (DJ)! Director of Selam, Teshome Wondimu and head of production Osiel Ibanez will also be joining.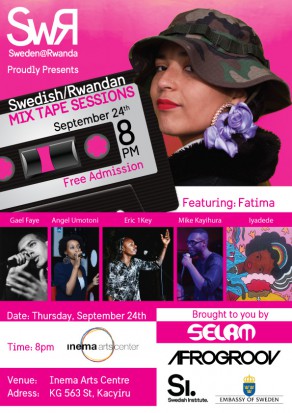 In 2013 Selam was involved in the event Sweden@Zambia, where we arranged surrounding concerts and workshops with Gnucci, Badin, Christian Dinamarca and the South African artist Spoek Mathambo.
On the way back from Rwanda the super team make a stop in Addis Abeba for a show at Addis hotspot Mamas Kitchen.
The Sweden@Rwanda forum will take place in Kigali, Rwanda, 23–25 September! It's a co-creation event with Swedish and Rwandan entrepreneurs in the creative industries aiming to contribute to a more innovative society and, ultimately, a sustainable development.
The Sweden@Rwanda event is hosted by the Swedish Institute and the Embassy of Sweden in Rwanda, to facilitate the exchange of knowledge and skills between Swedish and Rwandan entrepreneurs in the cultural and creative industries.