Seani B was born in London and has while growing up merged all the music that inspired him and included it in his unique musical DJ mixing with everything from from Dancehall Hip Hop, R&B, House and Soca.
Seani began DJ-ing as very young in the late 80s along with his older brothers and friends in the popular Sound System Limited Edition. During those years Seani B also began  trying out his radio skills on the local radio station Star FM, where he primarily played hip-hop.
In 1994, he released a bootleg dancehall / reggae remix by Case and Foxy Brown's classic track "Touch Me, Teach Me". The remix was a huge success and the radio station Kiss FM immediately asked if  Seani B would work for them with remixes and create customized reggae mixes for DJ David Rodigan.
It didn't take long   before some of the world's greatest artists caught notion of "The Remix Kid" and his vibe, and artists such as Lauryn Hill, Shaggy and Rayvon  soon asked for  official mixes. Seani B did not disappoint and the rest is history. Seani B has since worked on a series of acclaimed and blockbuster collaborations with various Dancehall, R&B, Hip Hop and Reggae stars.
After a short break from the radio Seani B is now back on saturday nights on BBC 1 Xtra. He also back in the studio and working with artists like Cecile, Morgan Heritage, Anthony B, Tony Matterhorn to name a few.
His bookings as a DJ takes him all over the world – from different dancehall soundclashes in New York to festivals in Kenya. And , Stockholm and Wax & Gold of course!
http://seanib.com/

Photo Galleries
Seani B (UK) appears on the following photo galleries:
Gallery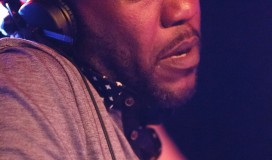 Past Events
Seani B (UK) has performed on the following Selam events: