Selam Culture Forum Addis Ababa – Censorship, Cultural Struggle, and Freedom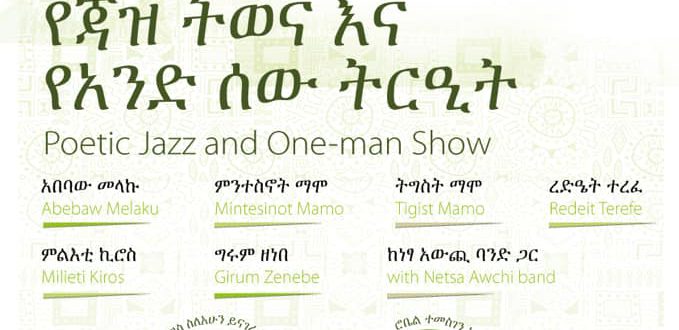 onsdag 1 maj 2019
/
/
Taggar:
Selam Culture Forum – Addis Ababa, Ethiopia!
"Censorship, Cultural Struggle, and Freedom."
"ሳንሱር፥የባህል ትግልና ነፃነት"
SELAM organizes a half-day forum to highlight the World's Press Freedom Day. The forum will be held on Friday, May 03, 2019 from 2:30 – 4:30 at the City Hall Theater and Cultural Center under a banner: "Censorship, Cultural Struggle, and Freedom." On this occasion, speakers from the culture sector and academia will share their thoughts and the way they envisioned freedom. The speakers of the day are Temesgen Desalegn, Abebaw Melaku, Dr. Tewabech Bishaw, Bezaneh Kefale and Simeneh Ayalew. The forum will also include an open dialogue session among different institutions and individuals in the media and culture sectors.
Following the forum, stage performance and exhibition will be held in the evening from 5:30-8:30 p.m. Painter and Performing artist, Robel Temesegen will display and perform his artistic works that reflect on the oppression that the media endured. Netsa Awchi Band and renowned poets like Tigist Mamo, Abebaw Melaku, Milieti Kiros, MintesinotMamo, and Rediet Terefe will restage poetic jazz performances, which had struggled against multifaceted injustices. Girum Zenebe will perform his acclaimed one-man show, "Eyayu Fungus" that brings Bereket Belayneh'scritical and creative deliberation on the here and the now.
Selam Cultural Forum is part of the project Culture Leads the Way with fundings from Sida.
Läs mer om projektet
Projekt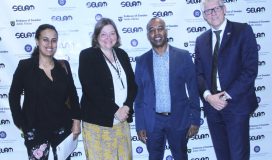 Addis Abeba, Ethiopia