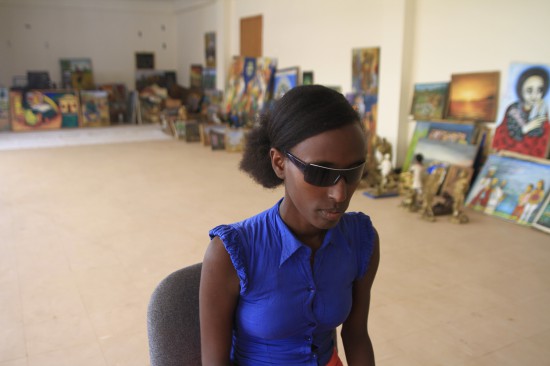 Sintayehu Belay, 21 is a young and upcoming musicians working on her debut album along with Balkew Alemu under Selam's Inner Vision project slated for 2015. Originally from Semien Wollo Sitayehu graduated from Dilla Teaching College  with a diploma in language and works as a music expert in Wollo for Amhara region's cultural and tourism bureau. Sintayehu sees music as a release for her emotions and plays both traditional and modern music.
Balkew Alemu, 25 years old, was born in Eastern Gojjam, is an English teacher at Dil Betegel primary school. He is best known as a contestant  at Balageru Idol, beating many odds to become one of the finalists in the show.
The Inner Vision project is a three year project being carried out by Selam Ethiopia and its partners in a bid to raise the level of participation of the blind in Ethiopia's music industry. The ethos of Inner Vision is simple; we believe that with proper encouragement, guidance, and resources, every person has the ability to develop his or her full potential and to flourish. In this case Selam Ethiopia believes that barriers to music for the visually impaired and the blind are brought about by lack of understanding and unwillingness to carry out the necessary investments to allow visually impaired and blind youth from pursuing a music career.
To this effect Inner Vision operates on a three tiers: Music education for the blind; promotion of inclusive education; and album production.
The Inner Vision project is supported by the Culture Foundation of the Swedish Postcode Lottery.
Fotogallerier
Sintayehu Belay & Balkew Alemu (ET) - Inner Vision Project medverkar i följande fotogallerier:
Galleri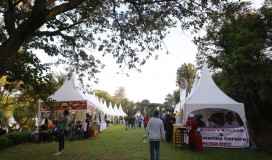 Föregående Events
Sintayehu Belay & Balkew Alemu (ET) - Inner Vision Project har uppträtt på följande events: